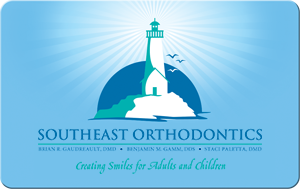 Earn Great Rewards!
Join our Patient Rewards Program and discover how much fun it is to collect points to use towards great prizes. It's our way of saying thank you for choosing us to take care of something as important as your smile. You'll discover there are lots of ways to earn points at your monthly appointment and at many of our special events. You can even get points for participating in contests, receiving special achievements at school and in the community! And when it comes to rewards, we think we've got something great for everyone. From movie tickets and restaurants to cool electronics, with new items added often...
Click here to enter into our Patient Rewards Hub
Having trouble logging into your rewards account? Click here to download instructions.
Here are the few ways you can earn rewards:
Excellent oral hygiene
Referring friends
Being on time
Nothing loose or broken with your braces
Wear your 'Got Braces?' T-Shirt
Keep your appliances clean
Visit your General Dentist regularly (see below)
And Much, Much More!
Earn rewards points for visiting your general dentist! Every time you go to the dentist for a cleaning you can either ask your hygienist for a dental cleaning form or download it here to bring with you. Just have the hygienist sign the form and bring it back into our office to receive 25 reward points!
Points can be redeemed for great prizes, just click on the link above! Enter your 16-digit membership number or username on the back of your card and your 4-digit password and enter into the fun world of Southeast Orthodontics Patient Rewards Hub!